In February 2020, 18 high school graduates went to South Sudan to serve as volunteer teachers and learn about their homeland and culture. Instead of returning last June, our students have been sheltering from COVID, flooding and other disasters for 11 months, while continuing to support their communities.
Purchasing sets of our beautiful, all-occasion greeting cards will help Seeds bring our students home and get them medical exams to check for malaria and other illnesses they may have caught there.
These meaningful cards were designed and painted by Seeds board member Wendy Satsky. Education is Love in Action is a perfect Valentine card for a teacher. Love Helps Hope take Fight can be used for Valentines or any occasion.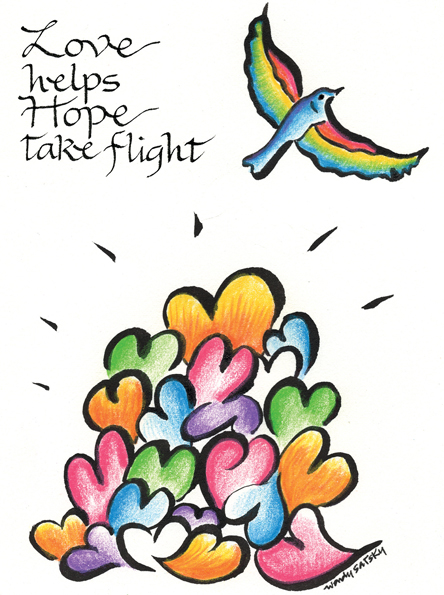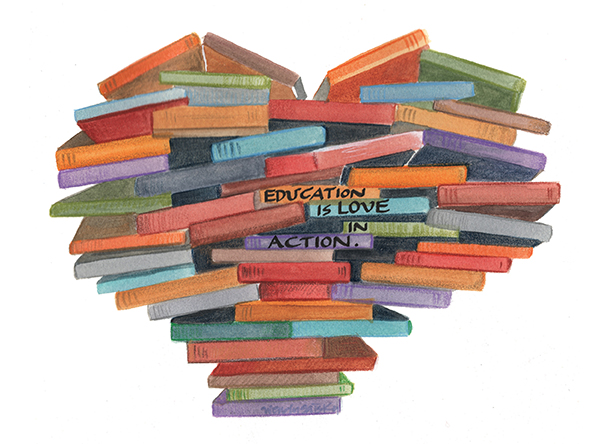 The cards are 5 x 7 inches and are blank inside. Sets of six cards and envelopes (three of each design) are available for a suggested donation of $25, which includes shipping.
Our goal is to raise $13,000 to bring all 22 of our Seeds scholars back to Nakuru, Kenya. Four additional high school grads went to South Sudan in 2017 to work. The economy there is shattered, so they are returning as well.
Many of those returning will go to Kakuma Refugee Camp to fill a critical need as volunteer teachers.
Please order by selecting a dollar amount on the Donate page, select "Greeting Cards" on the  drop-down menu and the number of card sets you would like to order on the "Additional Information" line. We'll get your mailing address when you check out. Thanks for your support!