Help Transform the Lives of South Sudanese Orphans
Founded By 'Lost Boy of Sudan', Now Educating 100+ Orphans
With the support of American donors, Seeds rescues South Sudanese refugee orphans from the crowded Kakuma Refugee Camp in Kenya. They join the Seeds family and are educated in boarding schools in Kenya. The students are selected based on recommendations and an interview in Kakuma.
Joining the Seeds of South Sudan family is life-changing. Our students receive three meals a day, medical care and an excellent education in Kenyan boarding schools. See Aguil's transformation from 2007 to 2019 below by dragging the slider to the right to see her in Kakuma. Drag the slider left to see how she looks today as a confident, accomplished teen in high school.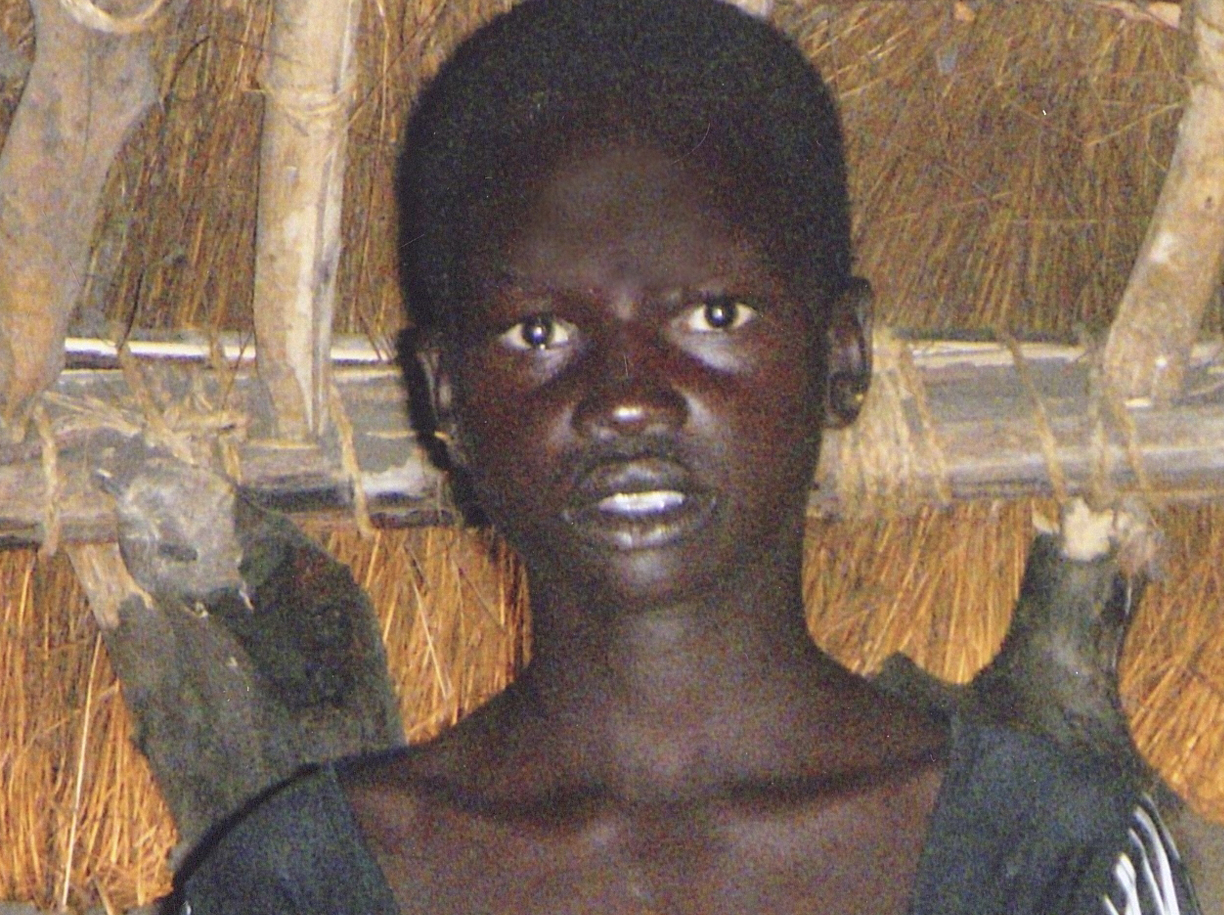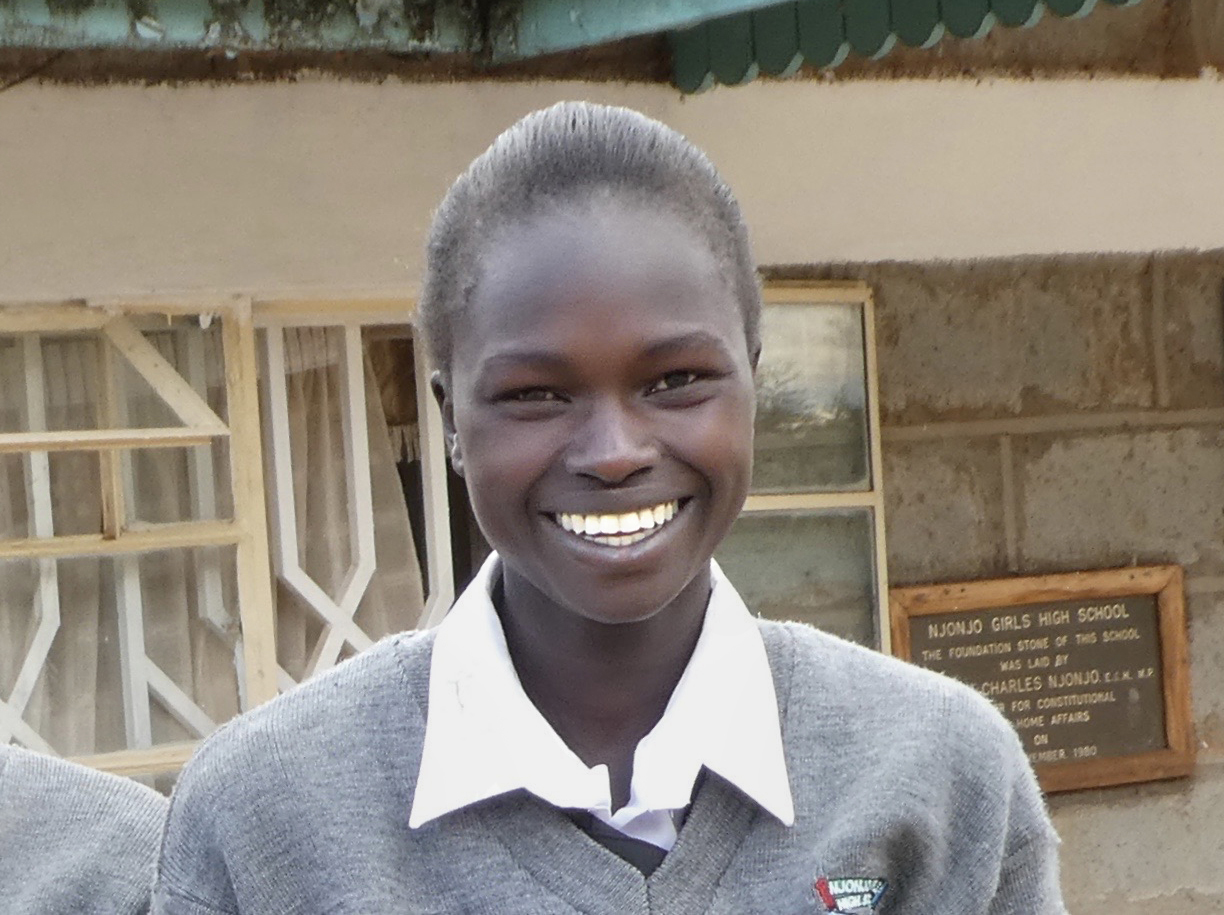 Sponsorship of $150 per month covers tuition, room and board at Roots Academy (K-8) or one of the high schools in Kenya. Any donation helps meet our students' needs.
Please click here to Donate and to help our students or consider sponsoring a student. You can help our high school graduates continue their education or contribute to rescue and sponsor more children from the Kakuma Refugee Camp. Your donation is fully tax deductible.
Enjoy Wine and Music October 1 and Help Send Arok Thuch to the University of Nairobi!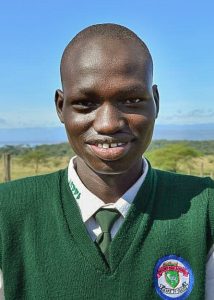 Join Seeds for a fun evening Friday, October 1 from 5 to 8 pm at  Bonacquisti Winery, 4640 N Pecos Street in Denver. Proceeds of the evening will benefit the college education of Arok Thuch Kuir, who plans to study engineering and actuarial science at the University of Nairobi.  Arok Thuch was the second-highest scoring student of our 2020 Seeds of South Sudan high school graduates.
Your $20 ticket purchases the food, live music and an inspiring program featuring Seeds founder Arok Garang before he returns to Kenya later in October. There will be a cash bar to enjoy the delicious wine that Bonacquisti makes onsite. There will be beautiful African jewelry and greeting cards for sale and a chance to bid on silent auction items. Those who purchased a $20 ticket to the cancelled Lake Granby event can RSVP at no charge. To secure your space, register here:
https://www.helpinghabit.com/viewFundraisingEvent/9813.
Join Us October 1 at Bonacquisti Winery in Denver
Please join us Friday, October 1 from 5 to 8 p.m. at Bonacquisti Winery, 4640 N. Pecos Street in Denver.  You'll enjoy great wine and food, listen to smooth jazz and be inspired by the number of refugee orphans Seeds has been able to educate over the years.  This is your last chance to see and hear from our founder, Arok Garang, before he returns to Kenya. The music is provided by the Eric Welty Quartet featuring Keddjra. You can hear how Seeds students thrived at Home Base during the pandemic. Our high school grads traveled to South Sudan to deliver vital food to people displaced by flooding.
The event will benefit the education of Arok Thuch, one of our top-scoring high school graduates (see his photo below left). Arok is enrolling in the University of Nairobi this fall, where he plans to study engineering or actuarial science.
We will announce other events via our electronic newsletter. If you are not currently receiving our newsletter, email: info@seedsofsouthsudan.org and give us your name and email address.
Thanks For Your incredible Support
Over 10 years, Seeds has been able to educate  120 South Sudanese refugee orphans in Kenya.
In recent years, 46 students have graduated from high school in Kenya. About 12 have been supported by sponsors to attend university in Kenya. Three outstanding students have won scholarships to study in Canada.
Seeds leaders feel strongly that our students need more education or training in a trade to truly contribute to rebuilding South Sudan.
Click the red "Donate" button to help more of our high school grads continue their education. Donors will also receive an acknowledgement from Seeds of South Sudan. Thank you for your support!
Over $600K Donated
Seeds has been blessed to have many generous sponsors and donors over the years to educate more than 100 South Sudanese refugee orphans. Many more orphans are waiting at Kakuma Refugee Camp, where food rations have been further reduced. We also have many high school graduates who would like to receive education or training to better serve their country of South Sudan. Click here to see how you can help.Thank you!
Volunteer Your Time
We are always looking for great people to help our cause. Please click here for more information on volunteering.
Chol Mayen

Broz

2018-03-10T04:34:45-07:00

Alek Garang

Broz

2018-03-10T04:42:43-07:00

Thuch Mawut

Broz

2018-03-10T03:16:55-07:00

Deng Dhieu

Broz

2018-03-10T03:22:10-07:00

Aleer Kuir

Broz

2018-03-10T03:25:57-07:00

Mamer Bior

Broz

2018-03-10T03:08:51-07:00

Amuor Atem

Broz

2018-03-10T04:39:45-07:00

Alek Mawut

Broz

2018-03-10T04:43:58-07:00

Jok Machar

Broz

2018-03-10T04:30:05-07:00

Alek Garang

Broz

2018-03-10T03:24:29-07:00

Amuor Atem

Broz

2018-03-10T04:38:17-07:00

Ajak Abuoi

Broz

2018-03-10T04:41:38-07:00

Thuch Majak

Broz

2018-03-10T03:10:27-07:00

Ayuel Warabek

Broz

2018-03-10T04:00:35-07:00

Ayuel Warabek

Broz

2018-03-10T04:31:11-07:00

Aleer Deng

Broz

2018-03-10T04:36:59-07:00