Help Transform the Lives of South Sudanese Orphans
Founded By 'Lost Boy of Sudan', Now Educating 100+ Orphans
With the support of American donors, Seeds rescues South Sudanese refugee orphans from the crowded Kakuma Refugee Camp in Kenya. They join the Seeds family and are educated in boarding schools in Kenya. The students are selected based on recommendations and an interview in Kakuma.
Joining the Seeds of South Sudan family is life-changing. Our students receive three meals a day, medical care and an excellent education in Kenyan boarding schools. See Aguil's transformation from 2007 to 2019 below by dragging the slider to the right to see her in Kakuma. Drag the slider left to see how she looks today as a confident, accomplished teen in high school.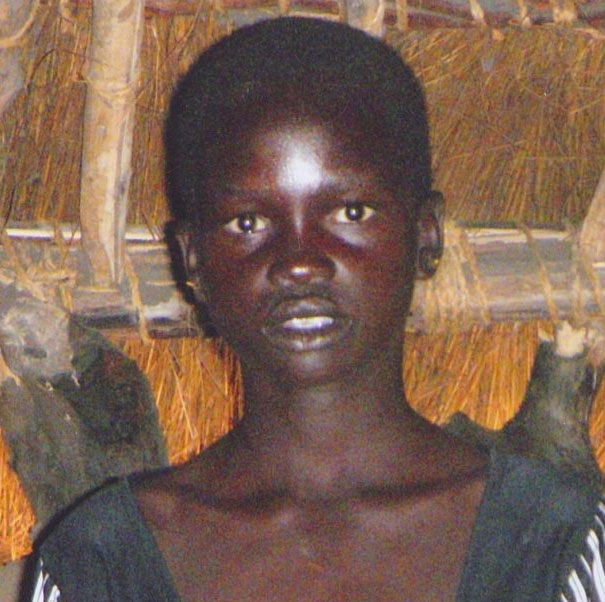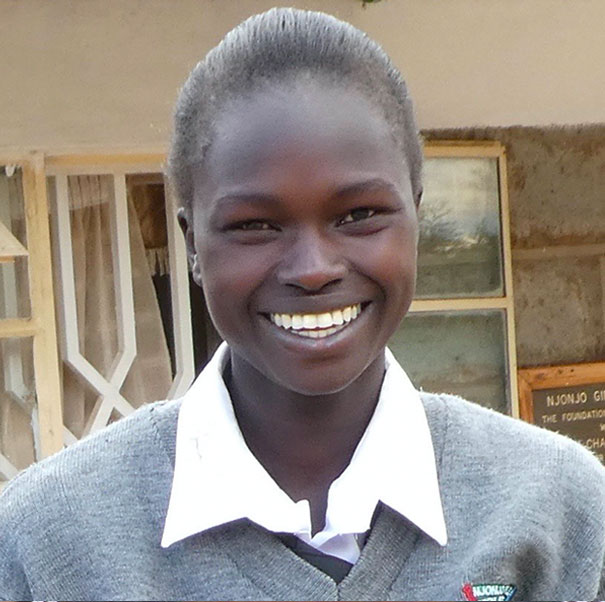 Sponsorship of $150 per month covers tuition, room and board at Roots Academy (K-8) or one of the high schools in Kenya. Any donation helps meet our students' needs.
Please click here to Donate and to help our students or consider sponsoring a student. You can help our high school graduates continue their education or contribute to rescue and sponsor more children from the Kakuma Refugee Camp. Your donation is fully tax deductible.
Congratulations to Dau Atem Dau for graduating from the University of Nairobi!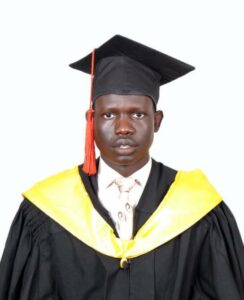 Congratulations to Dau Atem Dau, who received a Bachelor of Science degree in accounting from the University of Nairobi. Dau has showed leadership throughout his academic career. At the University of Nairobi he was elected chair of an organization of all students from South Sudan attending the university. We are proud of you Dau!
Thank you to all Seeds of South Sudan supporters who donated through Colorado Gives! We received more than  $8,400 in donations. We deeply appreciate the support of new donors and ongoing support from long-time donors. You are helping us transform the lives of more than 120 South Sudanese refugee orphans. You can still donate through Colorado Gives or our donate page.
Kenya Adds 4th School Term, Creating Financial Strain
To make up for lost schooling due to COVID school closures in 2020, the Kenyan Education Ministry has added a fourth term for 2022, without reducing the cost for the shortened three terms! For a family with a few children, this would be difficult.  For a nonprofit with 79 students in K-12 education, this tuition hike creates an incredible hardship.
The new fourth term and resulting tuition increase will cost Seeds $42,000 for the 2022 calendar year.  This new reality means Seeds cannot evacuate and educate any more Kakuma refugees until this cash-flow crunch is rectified. Seeds will continue to evacuate children for medical emergencies, but all other new sponsorships are on hold.
You can help by making a donation or buying our brand-new Thank You notes and envelopes. These new cards by Wendy Satsky, talented watercolor artist and Seeds board member, can be purchased in sets of 10 with white envelopes.  The notes are 5.5 x 4.25 inches for sending a brief note to someone. Select Cards and Books on the pulldown menu on the Donate Page. Then choose $20. On the blank line, indicate that you want the Thank You notes. Thanks to a donation from Brian Counterman of Counterman Insurance, 100 % of your donation goes to Seeds.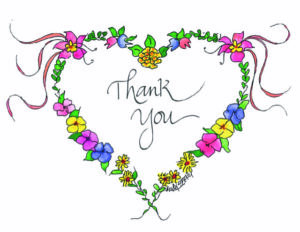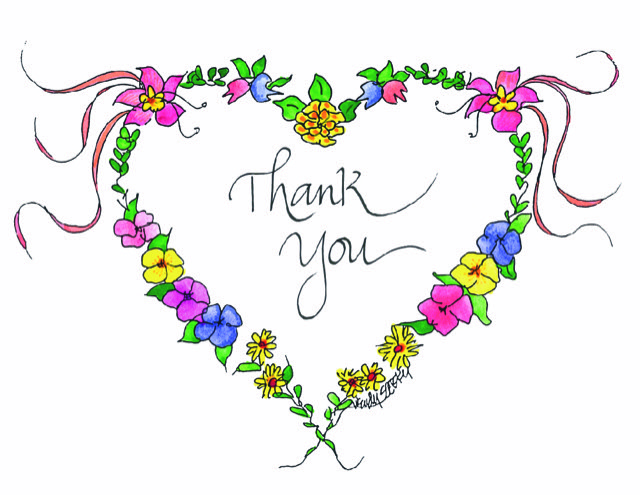 Consider purchasing the compelling story of our founder: Lost and Found: The True Story of Arok Garang, One of the Lost Boys of Sudan. The 32-page book is richly illustrated with watercolors and is suitable for children. Follow the Lost Boys as they run for their lives 1,000 miles to Ethiopia, facing wild animals, hunger and eating poisoned plants. One year later,  the boys again had to flee back into Sudan where they walked to the Kakuma Refugee Camp in northern Kenya. The cost is $20 per book, which includes shipping.
You could also purchase our all-purpose greeting cards that can be used for Valentines or other occasions. Education is Love in Action is perfect for a teacher or book lover. Love Helps Hope Take Flight is appropriate for any recipient.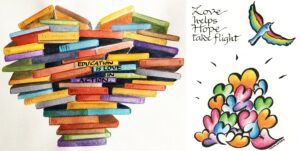 The cards are 5 x 7 inches and are blank inside.  Sets of six cards and envelopes (three of each design) are available for a suggested donation of $25, which includes shipping.
Please order either the books or cards by visiting the Seeds of South Sudan Donate page (https://seedsofsouthsudan.org/how-to-help/donate/, scroll to "Donate Online," select $20 for the book or $50 for two sets of cards. For a single set of cards, select "Other" and fill in $25, and select "Cards and Books" on the drop-down menu. Type in the items you are ordering on the blank line. We'll get your mailing address when you check out.  Thanks for your support!
If you are not currently receiving our newsletter, email: info@seedsofsouthsudan.org and give us your name and email address.
Thanks For Your incredible Support
Over 10 years, Seeds has been able to educate  120 South Sudanese refugee orphans in Kenya.
In recent years, 46 students have graduated from high school in Kenya. About 12 have been supported by sponsors to attend university in Kenya. Three outstanding students have won scholarships to study in Canada.
Seeds leaders feel strongly that our students need more education or training in a trade to truly contribute to rebuilding South Sudan.
Click the red "Donate" button to help more of our high school grads continue their education. Donors will also receive an acknowledgement from Seeds of South Sudan. Thank you for your support!
Over $600K Donated
Seeds has been blessed to have many generous sponsors and donors over the years to educate more than 100 South Sudanese refugee orphans. Many more orphans are waiting at Kakuma Refugee Camp, where food rations have been further reduced. We also have many high school graduates who would like to receive education or training to better serve their country of South Sudan. Click here to see how you can help.Thank you!
Volunteer Your Time
We are always looking for great people to help our cause. Please click here for more information on volunteering.
Ayuel Warabek

Broz

2018-03-10T04:00:35-07:00

Amuor Atem

Broz

2018-03-10T04:39:45-07:00

Alek Garang

Broz

2018-03-10T03:24:29-07:00

Thuch Mawut

Broz

2018-03-10T03:16:55-07:00

Aleer Deng

Broz

2018-03-10T04:36:59-07:00

Thuch Majak

Broz

2018-03-10T03:10:27-07:00

Ajak Abuoi

Broz

2018-03-10T04:41:38-07:00

Amuor Atem

Broz

2018-03-10T04:38:17-07:00

Alek Garang

Broz

2018-03-10T04:42:43-07:00

Aleer Kuir

Broz

2018-03-10T03:25:57-07:00

Jok Machar

Broz

2018-03-10T04:30:05-07:00

Deng Dhieu

Broz

2018-03-10T03:22:10-07:00

Chol Mayen

Broz

2022-03-01T09:01:49-07:00

Mamer Bior

Broz

2018-03-10T03:08:51-07:00

Alek Mawut

Broz

2022-04-11T11:48:09-06:00

Ayuel Warabek

Broz

2018-03-10T04:31:11-07:00