Help Transform the Lives of South Sudanese Orphans Through Education in Kenya
Founded By 'Lost Boy of Sudan', Now Educating 100+ Orphans
With the support of American donors, Seeds rescues South Sudanese refugee orphans from the crowded Kakuma Refugee Camp in Kenya. They join the Seeds family and are educated in boarding schools in Kenya. The students are selected based on recommendations and an interview in Kakuma.
Joining the Seeds of South Sudan family is life-changing. Our students receive three meals a day, medical care and an excellent education in Kenyan boarding schools. See Aguil's transformation from 2007 to 2019 below by dragging the slider to the right to see her in Kakuma. Drag the slider left to see how she looks today as a confident, accomplished teen in high school.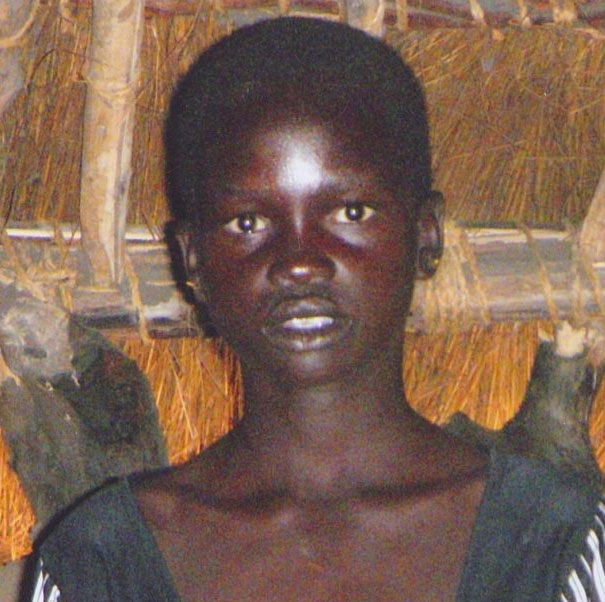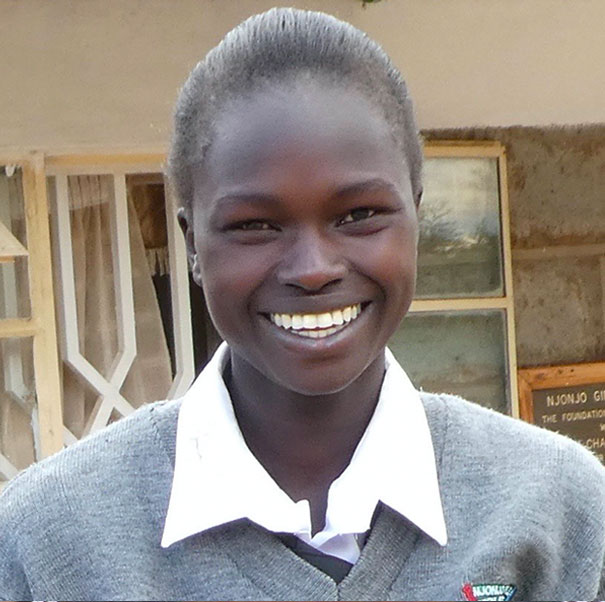 Sponsorship of $150 per month covers tuition, room and board at Roots Academy (K-8) or one of the high schools in Kenya. Any donation helps meet our students' needs.
Please click here to Donate and to help our students or consider sponsoring a student. You can help our high school graduates continue their education or contribute to rescue and sponsor more children from the Kakuma Refugee Camp. Your donation is fully tax deductible.
Support Seeds of South Sudan on Colorado Gives Day, Tuesday, December 5!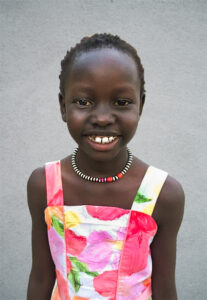 Help us transform the lives of South Sudanese refugee orphans like Adum, who joined Seeds at age 7. Instead of only one meal a day and classes with 100 students and no books, Seeds students attend high-quality boarding schools where they learn and grow to be "seeds" of a future, prosperous South Sudan.
Your Colorado Gives Day Donation Will Increase, Thanks to Funds from Community First Foundation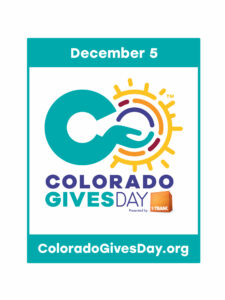 Help Seeds send more of our students to college in Kenya with your gift on Colorado Gives Day.  We have three university students whose tuition is only partially covered.  Your gift on Colorado Gives Day will be augmented by Community First Foundation.  A new recurring donation will be eligible for a match from the foundation, up to $100.  Select Colorado Gives on our donate page.
Congratulations to Our 11 Newest High School Graduates!
Seeds is very proud of the five high school students who graduated in March, 2022 and the six who graduated in December 2022. Thanks to their faithful sponsors, who made this milestone possible!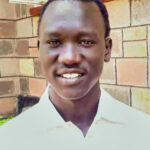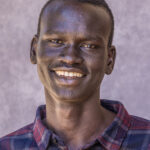 The March graduates and their schools are: Bol Machar Akech, Chol Lual Deng and Dut Chol Atem, St. Joseph Boys National High School; Arok Maketh Arok, Menengai Boys High School and Maghai Malueth Chuol, Koelel Boys National High School. The six who graduated in December are: Adum Kuir Thuch, Njongo Girls High School; Ajak Abuoi Yong, Baringo Boys HS and Ajak Atem Kuol, St. Joseph Boys High School. They are joined by Ajang Mayen Nuun, Kapsabet Boys HS, Deng Lual Deng, Baringo Boys HS and Thuch Garang Thuch, Njoro Boys High School.
High School Graduates Volunteer in South Sudan
Nine of the 11 new high school graduates are now volunteering for a year in South Sudan at an Internally Displaced Persons Camp operated by the United Nations. Some are teaching school and others are helping to raise crops for South Sudanese from the Paliau area (Seeds Founder Arok Garang's home town.) They are learning about South Sudanese culture and the hardships in South Sudan, which gives them perspective on what their future lives will look like. Those our newest high school grads are helping were displaced by flooding of the Nile River more than four years ago.
More of our high school graduates are waiting to reconnect with their homeland and attend college or a trade school. You can help by making a donation. Seeds is a US 501 (c)(3) non-profit, so your donations are fully tax-deductible.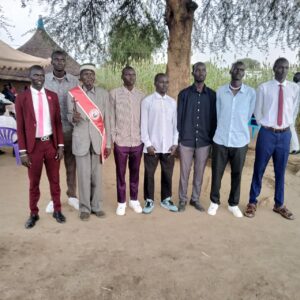 The high school grads were joined by the local chief during a welcoming ceremony at the camp. From left, Magai Malueth, Chol Lual, Chief Garang Jok, Thuch Garang , Adoor Abuoi,Ajak Atem , Deng Lual and Bol Machar. Not pictured are Arok Maketh and Ajak Aboui.
If you are not currently receiving our newsletter, email: info@seedsofsouthsudan.org and give us your name and email address.
Thanks For Your incredible Support
Since its founding in 2009, Seeds has been able to educate 150 South Sudanese refugee orphans in Kenya.
In recent years, more than 50 students have graduated from high school in Kenya. More than 20 have been supported by sponsors to attend university in Kenya. Four outstanding students have won scholarships to study in Canada.
Seeds leaders feel strongly that our students need more education or training in a trade to truly contribute to rebuilding South Sudan.
Click the red "Donate" button to help more of our high school grads continue their education. Donors will also receive an acknowledgement from Seeds of South Sudan. Thank you for your support!
More than $1 Million Donated
Seeds has been blessed to have many generous sponsors and donors over the years to educate 170 South Sudanese refugee orphans. Many more orphans are waiting at Kakuma Refugee Camp, where food rations have been further reduced. We also have many high school graduates who would like to receive education or training to better serve their country of South Sudan. Click here to see how you can help.Thank you!
Volunteer Your Time
We are always looking for great people to help our cause. Please click here for more information on volunteering.
Seeds of South Sudan Founder Tells His Life Story as a Lost Boy of Sudan
Seeds of South Sudan founder Arok Garang, a former Lost Boy of Sudan,  tells his life story of escaping genocide in South Sudan, coming to America, earning a college degree and founding a nonprofit to rescue other South Sudanese orphans languishing in a UN refugee camp.