Seeds Students Speak
During the novel coronavirus, Seeds asked students to reflect on what a father means to them. All students in Seeds of South Sudan are orphans. Some remember their fathers; others were too young to have a  memory of them. In those cases, the students spoke of people who were good role models for fathers.
Below are short statements written by the students, linked to their full statement about fathers. You can also see videos of our students by clicking here.
Adum Kuir
Father … you took good care of me after mother had left. You played both role as father and as mother … you put me together and I was happy again … I can forget any love that I have ever been given by friends and relatives but never shall I ever forget your love daddy … Sometimes the world is unfair to some people. Why did it take my father away from me? Why!! Why!! I was left alone and blind folded … I jumped into a lorry that was taking people to Kakuma (Refugee Camp). I never knew that was the gate to see bright light again. Arok came and let me join the 'SOSS' in 2009 …
Read Adum's reflections, in her own handwriting here.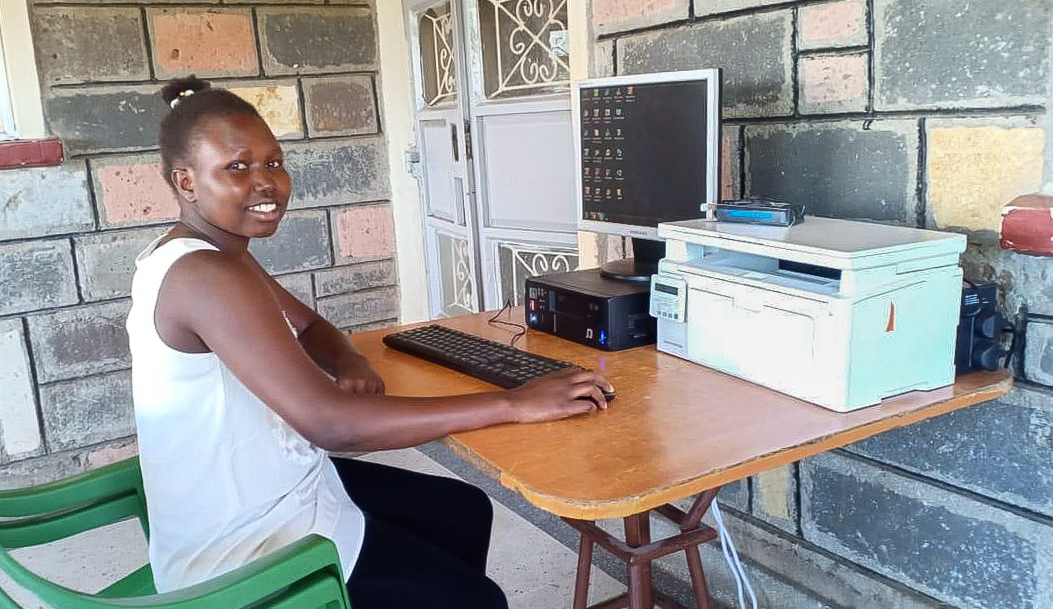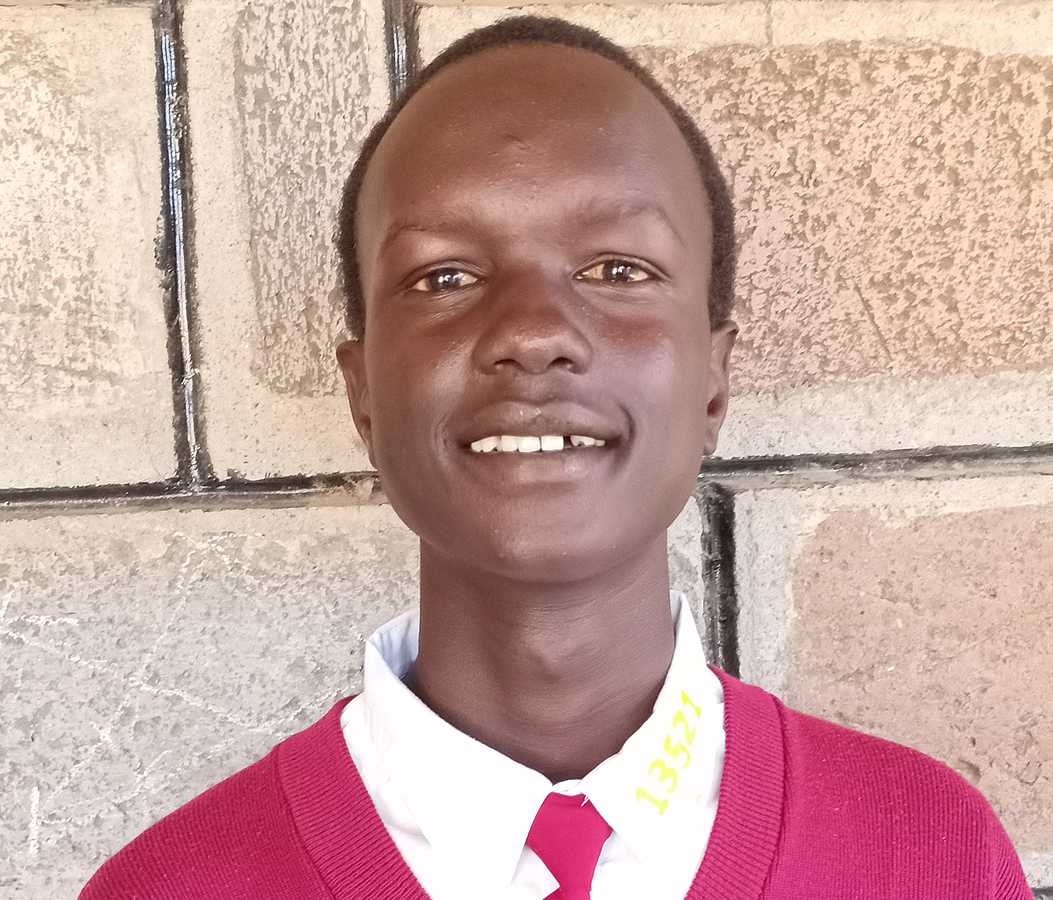 Ajang Mayen
My father was a humble, righteous man who was concerned with the welfare of others. His encouragement and advice still guide me.
A father is someone who keeps you from making mistakes. He is someone who holds you, scolds you when you break the rules even though his heart silently breaks when you get hurt. A father provides for you. He shines with pride when you succeed and has faith in you when you fail.
A dad is not necessarily the man who makes the child, but the man who extends his hands and time to help raise the child and extends his heart to love the child through everything. Being a dad comes from the heart.
Read Ajang's reflections, in his own handwriting here.
Mading Deng
A good father loves his children and makes them happy. He is helpful, and respects everyone in society. My role model is Chief Justice of Kenya, David Maranga. He has those characteristics. He does not tolerate corruption. He made everyone, including refugees, equal before the law.
Read Mading's reflections, in his own handwriting here.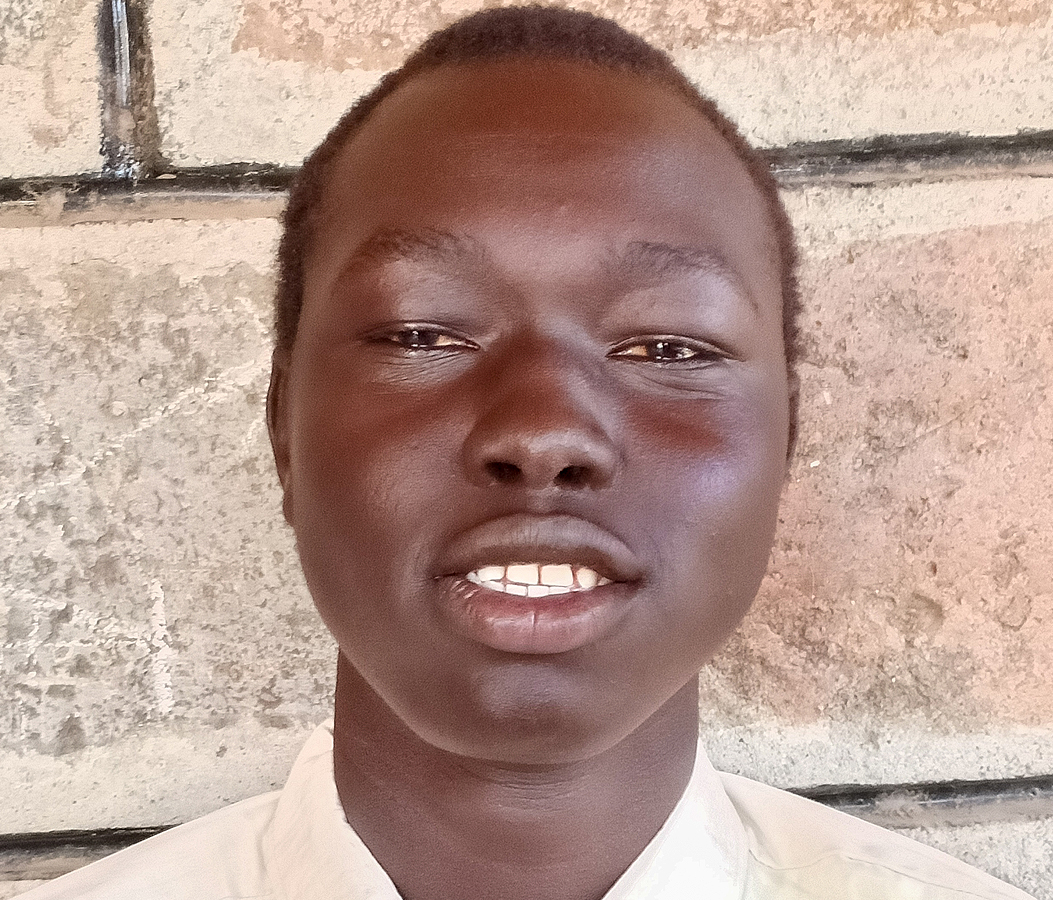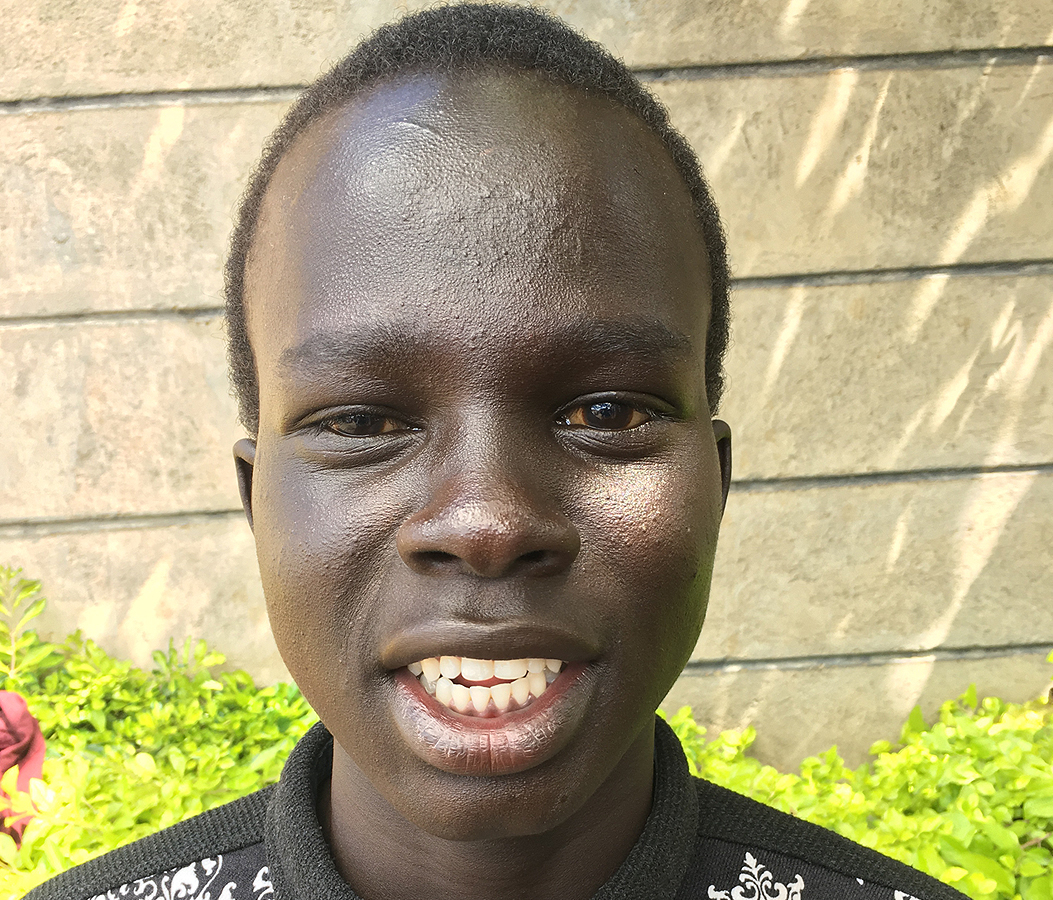 Magai Thiong
My father was a very tall valiant man. He was an uneducated herdsman who believed in hard work and prayer. He was caring and loving and provided for us. I vividly recall the day he gave me a cow. Later, our cattle was raided and we were covered by poverty.
Senegalese soccer player Sadio Mane is a role model to me. He came from a humble background and is humble, caring, and hard working. He works more and more to mature his talent. His life gives me hope I have a chance in life. I am also working to be my best.
Read Magai's reflections, in his own handwriting here.
Anyar Makual Dau
I vividly recall my father as a good man who always supported our family even when he had no money. He always encouraged us by saying "obstacles are the cost of greatness." My father saw and set goals, dreams, and aspirations for himself as well as for his family.
My role model now is Raila Amolo Odinga. He is a Kenyan politician who always fights injustice and tribal rivalries.
Read Anyar Makual Dau's reflections, in his own handwriting here.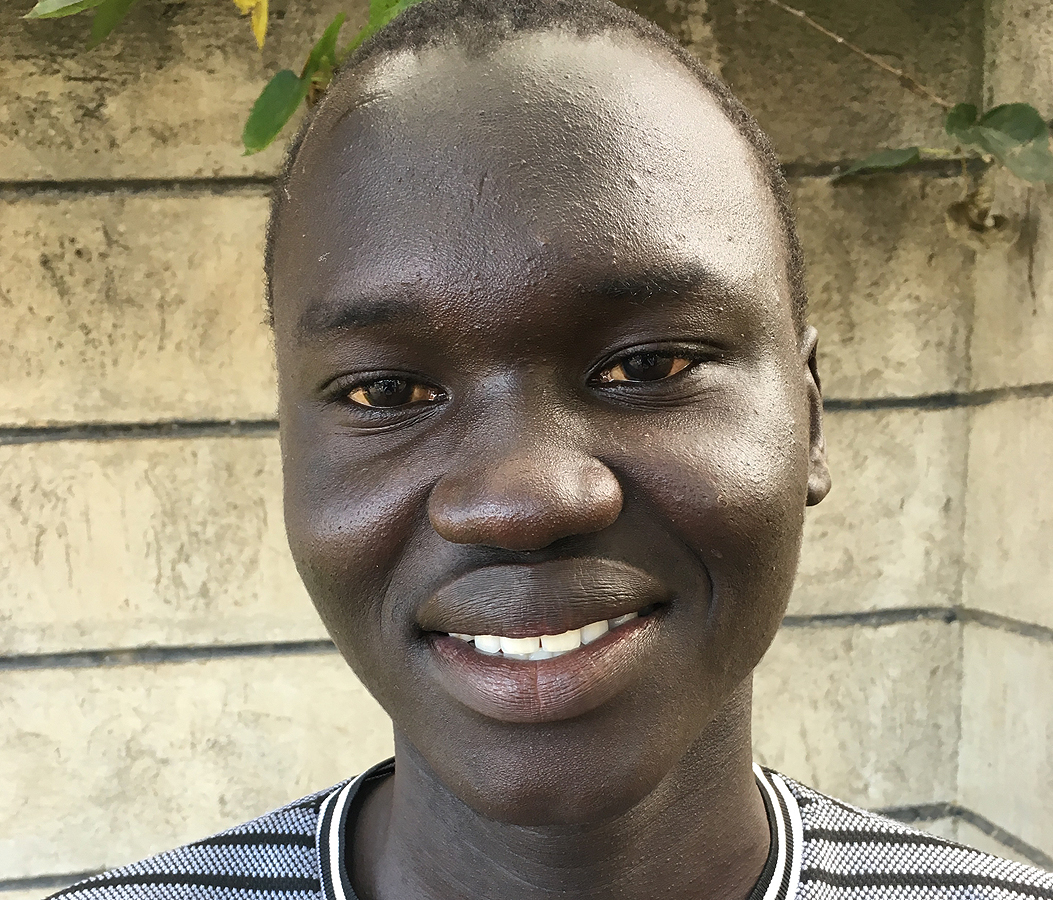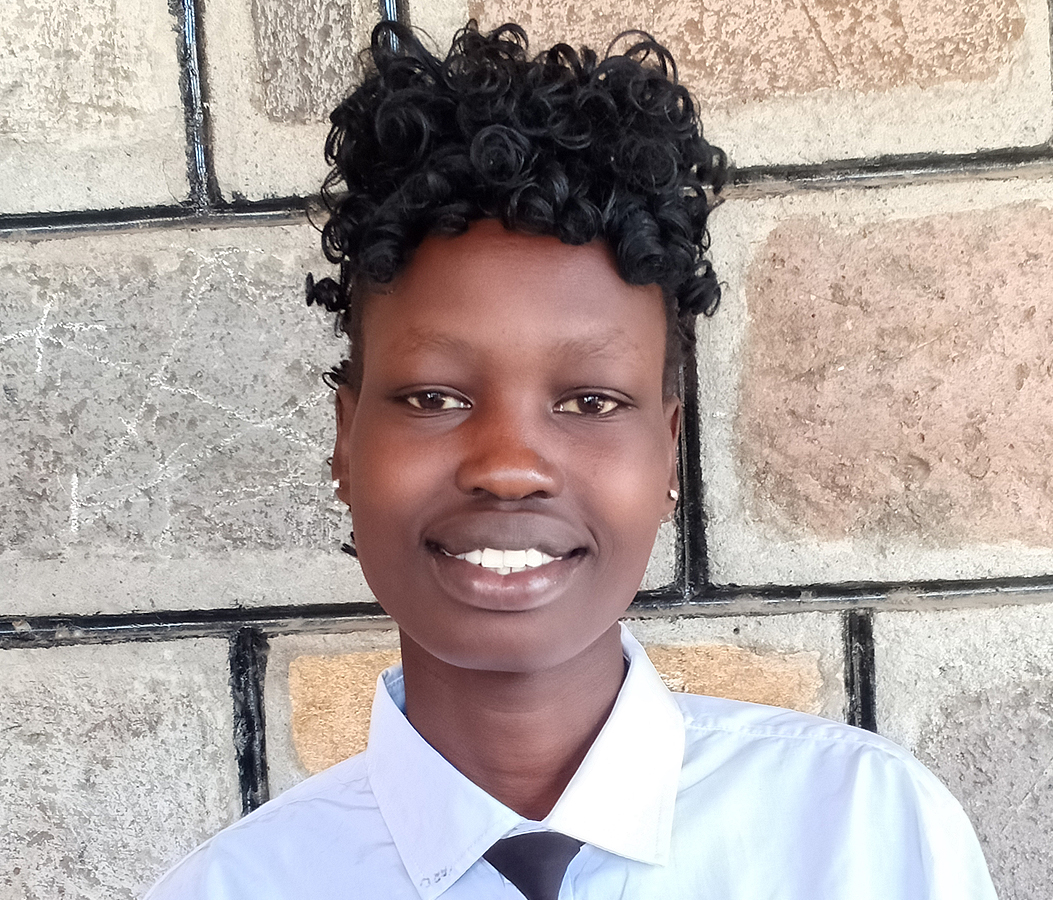 Alek Garang
My role model is John Garang the one who died in a plane crash in 2005 due to his great patriotism and love of his people. He searched for peace and justice where there was none in existence. He fought for people's rights and tried to instill good morals into people's minds. He really cared and loved the well being of his people. Father's day is an important reminder that we need to tell our dads just how much we appreciate and love them.
Read Alek's reflections, in her own handwriting here.
Ajak Atem
I vividly remember my father in those days back…He was one of the greatest people I had. He was always inspirational and supportive in every situation I was in…He used to tell us that education is the best weapon to improve the world…Even though my father is gone, I am lucky to have Arok Garang (Seeds founder) and Deng Kuany (director) to act as my father … Deng Kuany once said that for a person to be successful you need to focus all your energy in the future but not the past. I thank God for having all these people in my life …
Read Ajak's reflections, in his own handwriting here.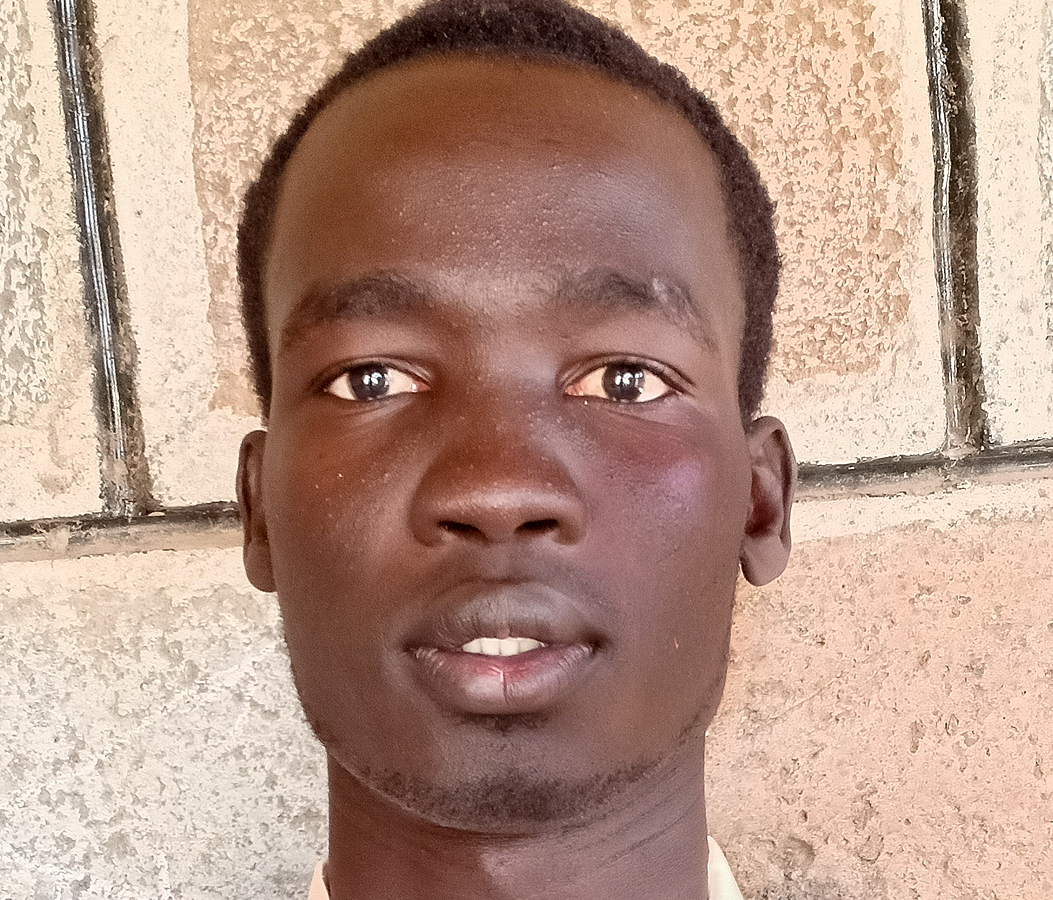 Why Give?
Seeds of South Sudan gives refugee children hope through a quality education and safe living conditions, encouraging them to develop socially, emotionally, and intellectually.
Arok Garang, founder of Seeds of South Sudan, knows personally the importance of an education. As one of the few "Lost Boys of Sudan" who was able to come to America, he is truly dedicated to giving back to his country in hopes of helping South Sudan develop a sustainable and successful future.
Almost 100% of donations go directly to the benefit of the children, as all staff functions are performed by a group of dedicated volunteers and administrative costs are kept to an absolute minimum.
The children are educated in the best schools in Kenya. Upon their graduation our hope is that the children will return to South Sudan to teach new generations of children, therefore becoming the foundation of the country's future.
Whether you donate a little now, or fully sponsor a child, you will forever give hope to a nation and its children in need.